Lady Koto (古都) is Koto's birth mother and is one of the original rulers of the Looking Glass City with her husband, the original Myoe. She is also the mother of Kurama, Yase, and Yakushimaru. She was originally painted as a black rabbit by Myoe, who brings to life anything he paints, but assumes a human form when a Bodhisattva agrees to lend Koto her body.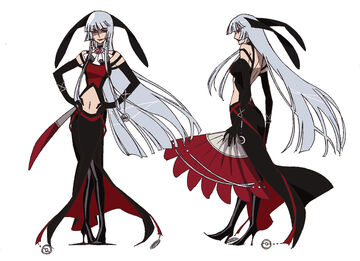 Family:
Husband: The Original Myoe
Children:
Koto
Kurama
Yase
Yakushimaru
Ad blocker interference detected!
Wikia is a free-to-use site that makes money from advertising. We have a modified experience for viewers using ad blockers

Wikia is not accessible if you've made further modifications. Remove the custom ad blocker rule(s) and the page will load as expected.